Why Should You Adorn Your Space With Roller Blinds?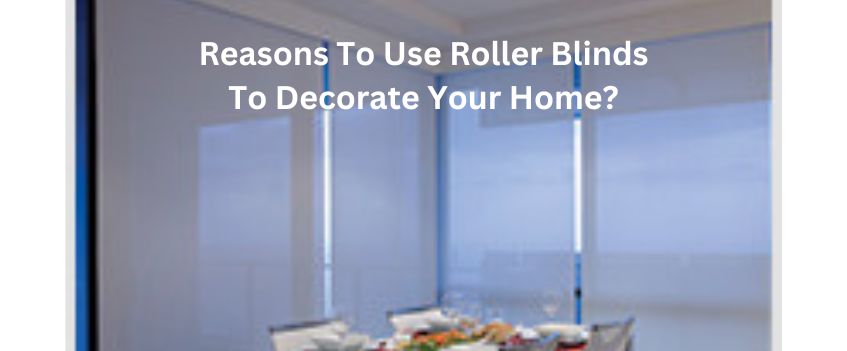 06 Sep 2023
Blinds are an important part of beautifying your room. Roller blinds can assist to lighten up the area. They may be used in a variety of settings, from residential to commercial, to add more life to the room. Various styles of roller blinds are now accessible in the Perth market. As a result, you have the choice of selecting your preferred sort of roller blinds that you believe would best match your room.
Let's take a look at how roller blinds might help you decorate your space:
Adding A Sense Of Warmth:
Roller blinds are quite adaptable. You may bring a sense of warmth to your home by using the proper shade of blinds. To make the place feel more warm and friendly, choose a warm brown or yellow colour. These bright and warm colours may significantly improve the beauty and attractiveness of your area. Thus, if you're looking for
roller blinds in Perth
, try to stick to these colours.
Add Accent To The Space:
Roller blinds are not only available in different colours but also in different textures here in Perth. These colours and textures can add a sense of accent to the space. If the rest of your space is a little dull or monotonous, you can move away the monotonicity with the addition of some fun colours and texture in your space with roller blinds.
Making A Statement:
Instead of using your roller blinds to add some tiny bit of accent to the room you can go full out and make a big and bold statement. There are plenty of roller blinds manufacturers and suppliers in Perth who can customise your roller blinds to make it more bold, out-there and something that will make a splash.
Customise Your Roller Blinds:
If you do not like the look of produced roller blinds, you may opt for some personalised roller blinds. Custom blinds may help your room seem more coordinated and ornamented. Roller blinds that have been designed to match your area may bring out the best in them. 
These are some of the ways you can decorate your space with roller blinds. You can use the roller blinds to add colour, accent, texture and synergy to your space. They can make your space look more cosy, warm and welcoming too!