Tips For Choosing The Perfect Curtain For Winter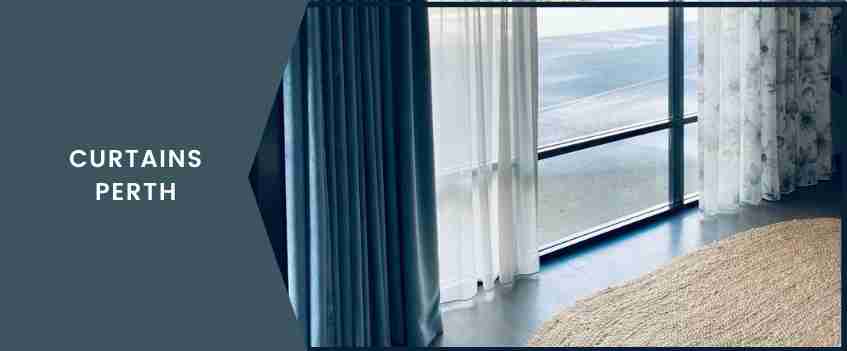 11 May 2022
As winter starts to approach you to start to gear up to keep yourself warm. Similarly, your house too needs to gear up for winter. With more thick, fluffy and cosy fabrics to keep your house insulated. But along with insulation, there should be a touch of aesthetic as well. Curtains play a huge role in setting up the aesthetic of the house. However, choosing a perfect curtain that adds an accent to your house without a stand out like a sore thumb is the real task. Quick tips to choose the perfect curtains from a best boutique in Perth, enlisted below are some tips from our end that you can use to choose the perfect curtain for the upcoming winter season.
1. The material
For the curtain in Perth for the upcoming winter season, we recommend a thick fabric that doesn't just look luxurious to the eyes and feels expensive to touch but also helps insulate the house. Thermal block out curtains is a popular choice among customers. 
2. Colour
This is where a lot of people tend to get confused or bicker among themselves when failing to select a colour. Sometimes people even have a colour set in their heart way before stepping out of their home to shop. But after the purchase, they end up regretting the colour they've picked because it is looking unattractive to your house décor. If you want a colour that blends in with your house's aesthetic, then look at your house carefully to see what colour stands out in abundance. Those a colour that is in contrast to that colour. If you want to go for some bold colour, then you can choose the colour of the year by Pantone – Very Peri - for your curtain.
3. Prints and Pattern
Whenever it comes to curtains, finding the right mix of patterns or print may be difficult. Too little results in making your design appear dull; if you use too much, your environment will become cartoonish. Choose a basic design in neutral hues to get the ideal balance. Try to ask for a vertical print or pattern whenever you're going out for curtain shopping in Perth.
4. Whether to go for block out or double curtain
These days there are so many times of curtains available in the market that one might get confused when in a shop. From double curtains or block out curtains so many varieties are available when choosing curtains in Perth. Block-out curtains are great for bedroom and living rooms, they completely block out the sunlight thus keeping the room pitch dark for all those folks who hate the morning sun. Whereas, double curtains have two layers one sheer and another block-out curtain. They are preferred more for the drawing-room, dining room, living room and study room. 
As winter knocks on the doors of residents in Perth, this time be prepared with our tips before you go out to shop for curtains in Perth. Choose the perfect curtain in Perth for your home that goes along with the winter vibe and your home's aesthetic.