Why are modern window blinds popular in Perth?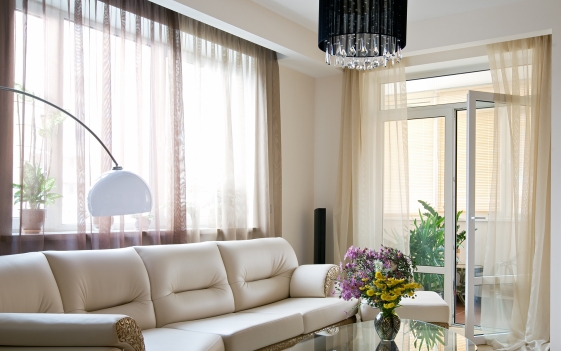 02 Feb 2022
Roller blinds are a fantastic window treatment option that comes with a classic design and timeless appeal. Let's discuss major facts about these blinds
When it comes to window coverings, roller window blinds are a popular option among homeowners. They're a chic way to add style to any space in your house, including living rooms, bedrooms, and kitchen. Roller blinds are a fantastic window treatment option since they have a timeless appeal as well as various advantages for both the property and the homeowner. In this blog, we are going to discuss major facts about modern roller blinds in Perth.
The opacity of roller blinds
Modern roller blinds are made of several opacity materials for managing sunlight. Opacity options include:
Screen
This is the option for you if you want to prevent sunlight while still being able to see outside. They're ideal for office and living rooms.
Translucent
Translucent materials let in a good amount of light while keeping others from seeing inside. This makes it easier to achieve the optimum balance of light control and seclusion.
Blackout
If you do not want to be woken up by the sun in the morning, go with blackout fabric. They have room-darkening characteristics, which make it easier to have a good night's sleep.
Why is this popular?
Compelling Design
Roller blinds feature simple, clean lines that sit gracefully against the wall or window they're installed on. Various styles and materials, ranging from solid colours to numerous patterns, are available to give the space some personality. You can secure a unique solution that is suited to your individual demands with the help of professionals.
Flexibility
The blinds are operated using extremely safe hardware that poses no risk to pets and children. They also don't need any further setup. Roller blinds may be used in every space, including restrooms, living rooms, kitchens, and children's rooms.
Durability
Because of their simple, high-quality construction, roller blinds are simple to open and shut and endure a long time. Because of this, the majority of people prefer window roller blinds.
Budget-Friendly
Roller blinds are a great option for a variety of places and needs, particularly if you're on a budget because they're a low-cost solution for light control, privacy, and durability. If your area is in need of a makeover, just changing old, worn-out drapes with blinds will transform it.
Roller window blinds are a versatile window treatment that is both useful and adaptive. Because of their basic yet effective design, they are suited for every room. With so many benefits, it's simple to understand why roller shades should be considered for your home.