Should You Buy Vertical Or Roller Blinds?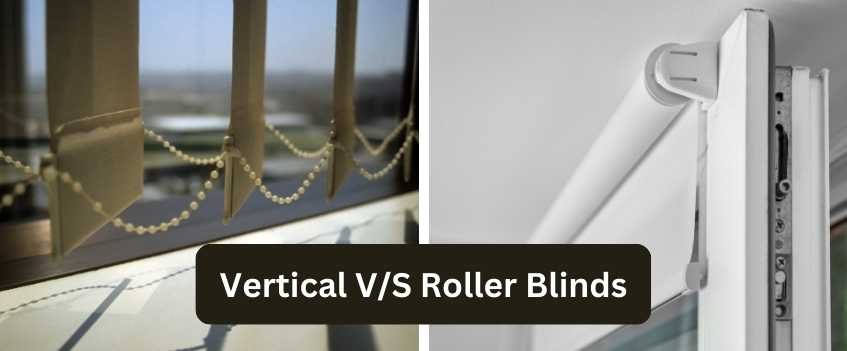 09 Jan 2023
If you know you want blinds in your home in Mandurah, you may be wondering whether to go with vertical or roller blinds. Both options have advantages, and the best option is likely to depend on the condition of your windows as well as your preferences. It's worth learning about the advantages of vertical and roller blinds to help you decide which type is best for your home in Mandurah. This post contrasts vertical blinds and roller blinds, what kind of blind should you hang in your house roller blinds or vertical blinds in Mandurah?  Let's see:
A Wide Range Of Styles And Materials Are Available
Vertical blinds are frequently an excellent choice for the home. One significant advantage of this type of blind is that it is visually appealing and available in a variety of materials such as wood, metal, and fabric. This makes it easier to find blinds that complement your decorating scheme and preferences. They're suitable for windows of all shapes and sizes, making them a highly versatile option - they're a great addition to any room in the house and make any space look more sophisticated.
Simple To Maintain
Vertical blinds are also simple to install and maintain. The blinds can be adjusted at any time by simply pulling on the pull cord. They're also simple to clean and maintain. To remove dust or dirt, most materials can simply be wiped down. It's important to note that if you have fabric blinds, you'll need to remove them and wash them in the washing machine rather than simply dusting them.
Enhanced Privacy And Light Control
Roller blinds are an alternative option when selecting blinds for your home. One significant advantage of this type of blind is that it adds security and privacy. Lowering the blinds makes it impossible for people outside to see into the home, which can deter would-be intruders. They can also black out the room, which is useful if you prefer to sleep in a dark room.
Excellent Blinds for Insulating Your Home
Roller blinds can also help you save money on your energy bills. They assist you in controlling the amount of heat and light that enters your home. They can help keep the space cooler in the summer and provide useful insulation, allowing you to lower the temperature of your air conditioning system.
Thus, by understanding your requirement you can choose which type of blinds is the best for your home in Mandurah – vertical or roller blinds. After understanding their benefit you can visit a Mandurah store to buy either vertical or roller blinds.