Top 5 Reasons To Go For Roller Blinds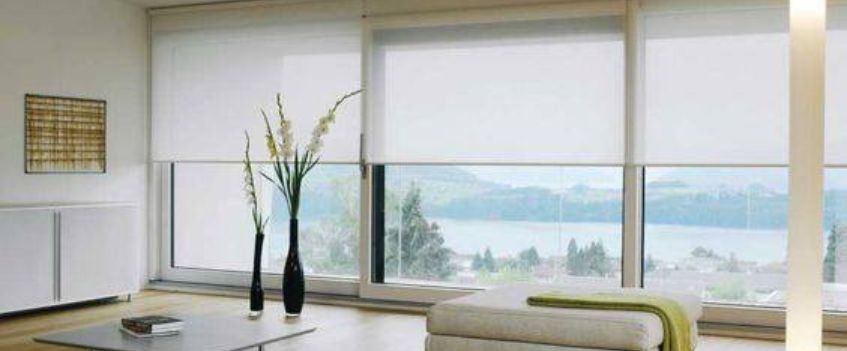 17 Aug 2022
Roller blinds are an amazing addition to home decor. This is because roller blinds unlike any other blinds help in creating a unique ambience. These days the popularity of roller blinds has sky-rocketed and rightfully so.
The popularity of roller blinds can be responsible for 5 key reasons. Be it practical or purely aesthetical. Let's look at the top reasons that make roller blinds so popular.
Flexibility:
A blockout blind or dual roller blinds can be used to provide nighttime seclusion or to block out light in a bedroom. By combining a sunscreen roller blind with a blockout blind, you may have the best of both worlds in terms of light management and privacy throughout the day and night.
Extensive Choices:
Roller blinds offer one of the most extensive size choices available. They work as well for lesser widths and can be done to considerable widths of more than 3m wide utilising the high-duty gear. They can be put on the wall or on the ceiling. They may be pushed back to be closer to the window and block out more light, or front rolled to clear any window hardware and look neater.
Combining:
Combining a sheer drape with a blockout roller blind may soften the aesthetic of any space. This combines the light control of a roller blind with the elegance and sophistication of a sheer curtain.
Affordable:
Roller blinds are one of the most cost-effective window curtain options on the market. When compared to conventional shades or curtains, they can frequently be half the price, making them an excellent deal.
Varied Designs:
Roller blinds are an economical alternative, but that doesn't mean you have to sacrifice elegance or design. Roller blinds are available in a variety of materials with varying opacities and textures, as well as a variety of printed designs. It is feasible to have a colour-matched blind to your walls at home or a custom-branded roller blind for your store or office - the only limit is your creativity.
Owing to all these reasons, it makes roller blinds make great window treatment for homes and commercial places as well. Roller blinds are modern, chic and practical to suit all kinds of spaces. One can even ditch the regular old roller blinds, for patterned and designer roller blinds for an accented effect.