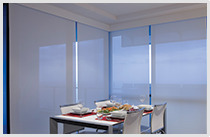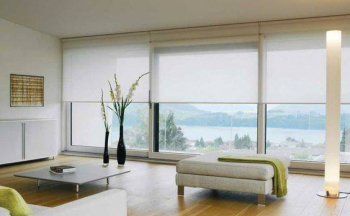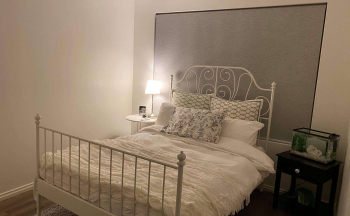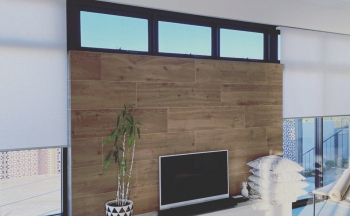 Roller Blinds
Roller blinds, practical, affordable and customisable
If you are looking for Roller Blinds, you will be spoilt for choice at PERTH BLINDS. We have every possible roller blind option available in a range of styles, fabrics, textures and colours. All our roller blinds are locally manufactured. Plus, our fabrics come with a specification list and our suppliers are accredited to comply with Australian industry standards.
We have a selection of base rails, one which has an option of a bumper strip on the back which reduces the noise if the blind moves when the window is open.
Sunscreen Roller Blinds
Because of the harsh Western Australian climate, this is one of our most popular products. Not only will Sunscreen Roller Blinds help protect your family from harmful UV rays and will also reduce the amount of heat and light that can potentially fade carpets and furniture in your home. Our Sunscreen Roller Blinds also provide day privacy while still letting you enjoy the views outside.
Blockout Roller Blinds
Our range of Blockout Roller Blind fabrics block out light and are perfect for bedrooms and home theatre rooms. They are also ideal for rooms that require privacy. At PERTH BLINDS, our Blockout Roller Blinds come in a choice of materials, fabrics and colours.
Translucent Roller Blinds
Also known as Light Filtering Blinds, our Translucent Roller Blinds provide the perfect balance of privacy and beautifully filtered light-plus you'll enjoy a high level of UV protection. Translucent Roller Blinds are available in a range fashionable materials and colours.
Benefits of Roller Blinds
Effective light control
Discreet privacy screen
Maintain temperature during day and night
Affordable price
Popular & classic
Adaptable to several space requirements
Good for children
Easy to clean
We make our own roller blinds in our factory in Perth enabling us to deliver the best product and turnaround times for our customers.
Call us today to get started.