4 Types Of Vertical Blinds That You Can Choose From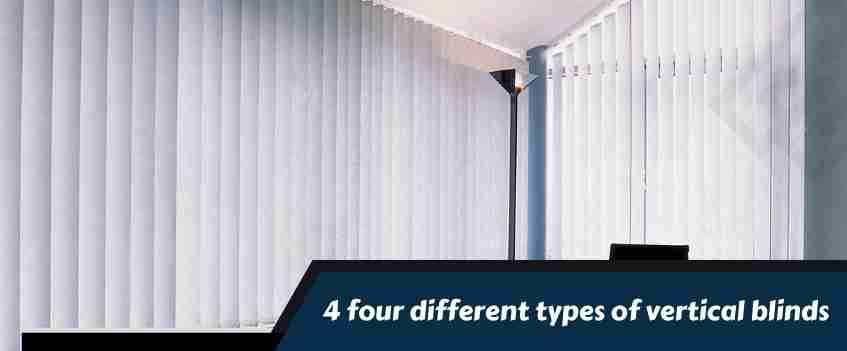 16 Sep 2022
While everyone loves big beautiful windows to gaze at the view outside. Let a lot of sunlight in your home. They can also be a tad bit annoying when the sun is at its apex power. The harsh light that enters your house in the months of summer can give you a headache. Or the concern of privacy? A good window treatment can be the answer to all these problems. Vertical blinds are a stunning treatment that can add a decorative element to your space. Vertical blinds offer your area a modern appearance because they stretch from top to bottom. On the market, there are numerous varieties of vertical blinds.
Here are 4 examples  of some popular vertical blind types
1. Fabric
If you want to create a softer, more neutral environment in your room, fabric vertical blinds are a great choice. These come in a wide variety when compared to other blinds. They are available in extensive colours and patterns. These can be used to add a unique touch or a splash of colour to your space. However, they are difficult to maintain because they are susceptible to dust, pollen, and stains.
2. Solid PVC Blinds
PVC, especially solid PVC blinds, is one of the most used materials for vertical blinds. This is a result of PVC's durability, strength, and adaptability to any style of interior design. PVC blinds are available in a variety of designs, colours, and thicknesses. For these, there are even transparent choices. Due to its flame resistance, PVC offers a perfect blend of privacy and protection.
3. Wooden
A traditional atmosphere can be achieved in your space by using vertical wooden blinds. These blinds elevate the décor of any room. However, you'll need a considerable sum of money for wooden vertical blinds. If money is tight, take into account imitation wood vertical blinds, which are less expensive but have a comparable texture and appearance to hardwood vertical blinds.
4. Metal
If the budget is tight, vertical metal blinds are a good choice. The slats or panels, which are frequently not too difficult to keep and clean, are made of aluminium. These don't rust and are exceedingly durable. These come in an enormous variety of colours and thicknesses.
Depending upon your choice, your ability to spend time behind its maintenance and what compliments your space the best; you can choose the perfect vertical blind for you. There are various shades and designs of vertical curtains available in each category of vertical blinds mentioned about.