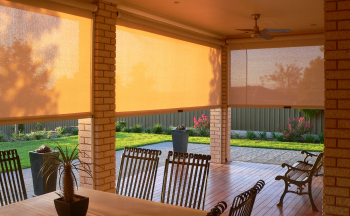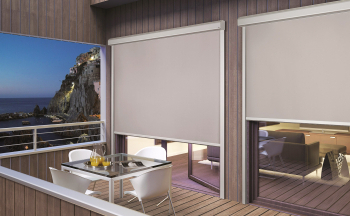 Zipscreens – Outdoor blinds
Zipscreen is the ultimate external screening solution for any outdoor area or window. Specially designed for alfresco entertaining extending and increasing the size of the entertainment and living space in a home. Thy are perfect for areas such as pergolas, verandahs and balconies, Zipscreens offer privacy and protection from the sun, wind, rain, and insects all year round. They are also ideal for home and office windows – serving as a sleek, secure and durable alternative to traditional awnings and outdoor roller shutters. Your custom designed system can be made in widths of up to 5.8 metres or drops up to 4 metres, offering you an external solution to fit almost any area.
Direct sun on your windows is the greatest source of unwanted heat in the home. Effective external shading can solve this problem by blocking up to 90% of that heat. By shading a building and creating an effective barrier between the sun and your window, you can create a cooler home environment and save energy.